Have Your People Meet Our People
Meet the brightest minds and smiles behind the Virgin Hotels. As leaders in the hotel development industry, our team strives to shakeup the industry with every guest experience and each and every stay.
James Bermingham
Chief Executive Officer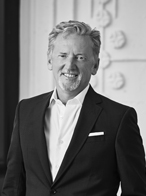 James is responsible for delivering Virgin Hotels' global growth, operational excellence, multi-award-winning customer experience, and unique culture. With over 35 years of hospitality experience, James began his career in his hometown of Dublin, Ireland, followed by ten years in London, England, including executive roles with ITT Sheraton Corporation and the Luxury Collection. His career then led him to the United States, where he held prestigious General Manager roles at the St. Regis Hotel in Houston and the Montage Laguna Beach. Since 2008, he served as Executive Vice President, Operations for Montage International, where he oversaw all aspects of operations for the award-winning Montage and Pendry Hotel brands seven hotels and resorts, including owner relations, culture development, and sales and marketing.
James has served on many not-for-profit and hospitality industry boards and committees, including Chair of Visit CA, Preferred Hotels & Resorts Advisory Board, and Forbes Travel Standards Advisory Committee.
Harris White
Chief Financial Officer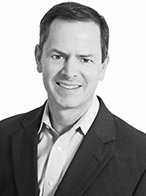 Harris is responsible for the brand's financial impact as it relates to growth investments and new management contracts. Additionally, White helps to set the growth agenda and outline the financial vision for the Virgin Hotels brand. Before joining Virgin Hotels, White held a leadership role at Sage Hospitality, where he oversaw all aspects of finance, accounting and technology functions for Sage Hospitality's 75 hotels and 12 restaurant concepts nationwide. White has worked with a number of established brands such as The Wellbridge Company, Morgan Keegan & Company, and more. He earned his dual Masters of Business Administration in Finance and Accounting from Vanderbilt University Owen Graduate School of Management.
Rick Colangelo
Senior Vice President of Operations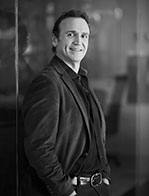 Rick is a seasoned hospitality industry veteran with a diverse background in branded and lifestyle hotels. Rick assumes direct oversight responsibilities for Virgin Hotels' existing and forthcoming properties, while working with the corporate leadership team on broader strategic initiatives.
Colangelo built his hotel career working for various paramount hotel brands in the industry, specializing in the lifestyle sector and facilitating over 50 new properties. Colangelo worked for Hyatt Hotels Corporation as Senior Vice President of Field Operations for the brand's Two Roads Hospitality Lifestyle Portfolio. Prior to that Colangelo served as Executive Vice President of Operations, overseeing the sales, revenue, restaurants, bars and nightlife of Two Roads Hospitality's, Thompson and JdV portfolio of 35 hotels and resorts, as well as their 15 properties in development. He was also pivotal to the integration of the two companies, establishing quality standards and new sales and revenue systems and enhancements, while continuing to add value to existing properties. Additional experience includes a 11-year tenure as Vice President of Operations for Kimpton Hotels in the Northeast and Southeast where he helped to expand the growth of as the company expanded into these new areas.
Doug Carrillo
Chief Marketing Officer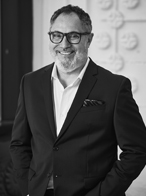 In his role Doug leads the brand marketing, sales and revenue management for Virgin Hotels. Doug has more than 30 years of experience in the hospitality industry. His background includes senior executive level Sales, Marketing and Revenue Management positions with Morgan's Hotels Group, Desires Hotels, and Carnival Hotels and Casino.
In his capacity at Morgan Hotels Group he was directly responsible for overseeing the sales, marketing and revenue management disciplines for Delano, Shore Club and Mondrian South Beach. Prior to joining Morgan's Hotel Group, Doug was Senior Vice President of Sales and Marketing and a partner at Desires Hotels. Throughout his tenure, he developed a robust sales and marketing platform and solutions for e-commerce and revenue management that led to significant REVPAR premiums across the portfolio. In 2002, he co-developed Desires Hotels, and helped grow the portfolio from 4 to 35 modern boutique hotels. In 2009 he received the prestigious "Adrian Award" from HSMAI for website design and was honored as one of the "Top Twenty Five Sales & Marketing Minds".
Doug graduated with a Bachelors of Science in Hospitality Management from Florida International University.
Clio Knowles
Chief People Person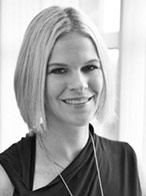 Clio Knowles is the Chief People Person for Virgin Hotels, which launched its first property to great acclaim in Chicago in 2015. Clio's primary focus has been to develop a company culture that focuses on the Virgin Hotels brand values and celebrates their people. This incorporates not just employee engagement and communication, but also focuses on the Virgin Hotels purpose, that everyone leaves feeling better. Virgin Hotels believe that their teammates are the key to an amazing customer experience and believe in recognizing and rewarding that in all teammates. Previously, Clio held the role of VP, Global Human Resources at Kerzner International, which at the time owned and operated the Atlantis, Paradise Island in The Bahamas; Atlantis, The Palm in Dubai; Mazagan Resort in Morocco and seven luxury resorts globally, under the One&Only brand.
Clio is passionate about people and creating an environment where teammates work hard but also have fun. She is a Global Professional of Human Resources, SHRM and has a Bachelor of Arts in Liberal Arts from Barry University, Miami, Florida.
Owen Deignan
Vice President of Food & Beverage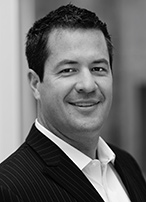 Owen Deignan, who was based in Chicago, brings over 24 years of experience to the brand, and is responsible for the food & beverage operations of all Virgin Hotels. Deignan works closely with the senior leadership team to develop and execute Virgin's strategic plan to drive growth and profitability in the culinary space, largely focusing on the evolution of the Commons Club concept and developing individual dining destinations in future Virgin Hotels. Prior to joining Virgin Hotels Chicago, Deignan served in partnership with Jean-George as Food & Beverage Director at PUBLIC Chicago an Ian Schrager Hotel.
Born and raised in the Chicagoland area, Deignan is a graduate of Kendall College with an AAS in Culinary Arts. After graduating from culinary school, Deignan moved to Colorado to pursue a career in the Food & Beverage industry. Deignan developed and operated four Burger King and six Qdoba franchise locations in Denver and Las Vegas, shortly after he sold his equity in the partnership and went to work for MGM Resorts International. There, he began his journey into haute cuisine as General Manager of Fleur de Lys with Chef Hubert Keller. Later, he joined Chef Jean-Georges Vongerichten as General Manager of his name sake restaurant with MGM before moving back to his Chicago roots.
Blake Smith
Vice President of Entertainment & Brand Partnerships
Blake Smith, Vice President of Entertainment & Brand Partnerships, oversees brand-wide entertainment initiatives and partnerships, booking talent for the various venues at upcoming Virgin Hotels, and organizing major music activations and cultural experiences.
Blake brings over a decade of experience in music programming and recording to his role at Virgin Hotels. He previously was an artist at three different major labels: Polygram, Island Def Jam and EMI. As a writer for Universal, he contributed music to several well-known films and TV shows including Charlie's Angels, Buffy The Vampire Slayer and CSI:NY. Most recently, Blake served as Global Marketing Director of Hard Rock International.
David Moth
Vice President of Operations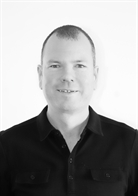 David Moth started his hospitality career in Australia sorting linen in the basement of a hotel – as part of his high school work experience program – and immediately fell in love with the hotel business. After graduating from Ryde College in Sydney, David left Australia to broaden his horizons. That ongoing adventure has had him working in the UK for Trusthouse Forte, Virgin, and Malmaison; the Caribbean where he was Assistant Manager at Richard Branson's Necker Island, Resident Manager at Rosewood's Little Dix Bay, Resident Manager at Jalousie Plantation Resort and Spa, and General Manager of Nisbet Plantation Beach Club.
In 2001, David moved to the United States to manage the famed Tides Hotel in Miami Beach before spending over six years with Desires Hotels/Trust Hospitality in several General Manager roles including the Sagamore, the Strand and the Betsy hotels in Miami Beach, then becoming Vice President of Operations overseeing all hotels in the Trust Hospitality portfolio until coming back to the Virgin family as VP of Operations at Virgin Hotels.
Denise Walker
Vice President of Information Technology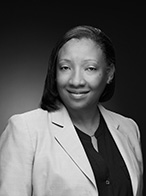 As the Vice President of Information Technology, Denise primary focus is to oversee Virgin Hotels technology platforms for all its hotels ensuring brand-wide technology innovation is provided. A seasoned Senior Global IT Leader and Operations Executive, she brings 15 years of experience in corporate operations management from a global company. Walker has successfully developed and led an accomplished, talented team of IT leaders and professionals to support, evolve and transform, IT infrastructure and business solutions one of the most highly-recognized, brands in the hospitality industry, Brookfield Hospitality.
Teddy Mayer
Vice President of Design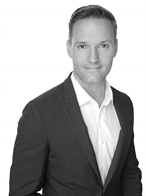 As Vice President of Design Teddy oversees the vision and execution for how the Virgin Hotels brand comes to life in the hospitality design environment. Teddy spent seven years as the senior director of design and development at Morgans Hotel Group where he focused on the expansion of the Delano, Mondrian and Hudson Hotel brands. On the agency side he began his design career at Skidmore Owings & Merrill in New York where he focused on hospitality interiors projects for brands such as W Hotels and Resorts, Capella and The James to name a few. Most recently Teddy worked for Gensler in New York as the regional director of hospitality interiors. He was responsible for establishing a hospitality interiors studio and developing the regional practice. Teddy has a Masters of Architecture, a Bachelor of Architecture and a Bachelor of Fine Arts in Interior Design from the University of Idaho.
Innovation in Hospitality Podcast with Teddy Mayer – Listen Now
Guy Lindsey
Vice President of Construction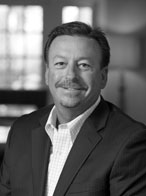 Guy Lindsey brings extensive experience with strategic lodging development and renovation projects to the role of Vice President of Construction for Virgin Hotels, where by he will support current efforts in the design area and streamline opening processes as the brand continues to grow.
In a career that has spanned more than 35 years, Guy has been involved in all phases of construction management, including hotels, residential, mixed use and office building projects. In addition to serving as one of the industry's most valued consultants, Lindsey previously held the position of Senior Vice President of Design & Construction at Park Hotels and Resorts, a company born out of Hilton Worldwide, where he developed and supervised the internal and external project management and engineering team. He also served as Senior Vice President of Design & Construction at Sunstone Hotel Investors, Inc., where he worked on projects that include the Marriott Wailea and Hyatt Regency San Francisco. Throughout his career, Lindsey has had direct experience with $3 billion worth of renovation, conversation and repositioning projects across all major brands and property types. A graduate of Auburn University with a Bachelor of Science in Building Science, Lindsey will be based in Miami, FL.
Leslie Kaminski
Vice President of Sales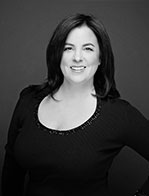 Leslie will be responsible for ensuring that all sales opportunities are being executed and that each strategy is being met. Before joining Virgin Hotels, Kaminski served as Vice President of Global Sales at Two Roads Hospitality where she oversaw a team of sales directors responsible for transient sales and new hotel business development in nine countries and across five lifestyle brands. Previously, Kaminski served as Senior Director of Global Luxury Sales at Two Roads Hospitality, as well as worked in sales for Destination Hotels, Gaylord Texan, and Hilton.
Rory Lowe
Vice President of Finance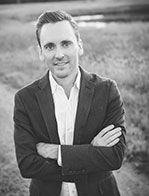 Rory will work directly with senior leaders to drive profitability at Virgin Hotels and provide financial leadership for all forthcoming openings. Prior to joining Virgin Hotels, Rory worked for Two Roads Hospitality, where he previously served as Vice President of Finance overseeing Canada and the Eastern and Central United States. Prior to his years with Two Roads Hospitality, Lowe held several finance and food & beverage leadership roles with both Kimpton Hotels & Restaurants and Marriott International. Lowe holds an MBA from Cornell University.
Allie Hope
Chief Development Officer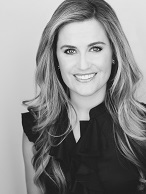 Allie is responsible for setting and implementing Virgin Hotels' global growth strategy. Allie's primary responsibilities include identifying properties in key markets, and structuring transactions that work for Virgin Hotels and our Owner/Developer partners. Prior to joining Virgin, Allie worked on acquisitions, dispositions and asset management at Sunstone Hotel Investors where she was on a team that completed over $1 billion of hotel transactions. Allie was previously a partner at HMR Analytics, a hospitality asset management firm based in California, and a consultant with PKF Consulting, one of the top advisory services firms in the hospitality industry. Other experiences include hotel operations with Interstate Hotels and Resorts and spa development at Starwood Hotels & Resorts. Allie is a graduate of Cornell's School of Hotel Administration where she received the Dean's Baccalaureate Service Award, is a guest lecturer at Cornell Hotel School Pillsbury Institute for Hospitality Entrepreneurship, Columbia University and NYU, was named Southern California Real Estate "Woman of Influence" in 2007, and is the co-chair of the Dean's Young Advisory Board for Cornell Hotel School.
Alex Andjel
Vice President of Development - Europe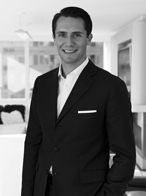 Alex oversees Virgin Hotels expansion in Europe and will work closely with capital partners and strategic investors to acquire new and existing properties in cities across Europe. Hoping to acquire two or three properties per year, the brand is keeping options open, targeting cities from London, Paris and Rome to less-predictable locations like Manchester, Edinburgh and Dublin.
Alex's most recently served as Vice President of Development for YOTEL, focusing on Europe, the Middle East and Asia. Prior to this, he was Director of Montpelier Hotels Ltd., a hospitality investment and corporate finance advisory firm and Director of Development for Bridgehouse Capital, a private equity company with total assets in excess of $1 billion. More recently, he spent five years with Orient-Express Hotels Ltd. where he managed more than $500 million of acquisition, financing and dispositions of non-core assets. He successfully executed third party hotel management agreements for OEH in London and North American (Cadogan Hotel, Durley House and The Inn at Perry Cabin).
Thayer Thompson
General Counsel & VP Commercial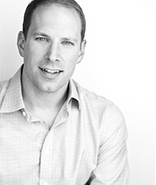 Thayer is responsible for legal matters and assisting with strategic and commercial transactions.
From 2008 to 2015, he was the Assistant General Counsel at Virgin Management USA, Inc., the corporate development and investment management division of the Virgin Group. Thayer has served as the acting general counsel of Virgin Hotels since its 2010 inception. Before Virgin Management, he was a senior associate in the Corporate Department of Frankfurt Kurnit Klein & Selz, PC and an associate in the New York office of Gibson, Dunn & Crutcher. Thayer is a graduate of Duke University (BA, 1996), where he was a member of the Duke University Swim Team, and the University of Minnesota Law School (JD, magna cum laude, 1999).